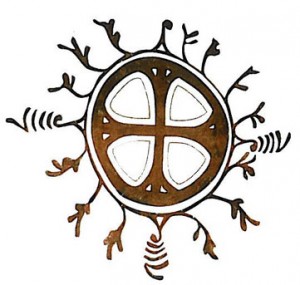 During the past few days, a series of articles regarding use of Norse symbolics among the troops in Afghanistan. This has invariably been linked to "unhealthy values" and possible nazism by media, a link which military officials have dismissed categorically. Still it keeps showing up, as though the media itself wants it to be true.
Much can be said, and has been said, about the psychology of war and the total mess-up the recruits are dealing with. What the journalists do not seem to realize is there is a growing community of serious Åsatru believers, whose fair claim is that their faith is no less valid than other religions. They want to be able to use Norse symbolics as part of their religion without being accused of nazism. The authorities agree and have granted them status as an official religious fellowship.
As the marmot is serious about freedom of religion, any free time has been spent writing flaming letters to journalists in the name of human rights. Here in the Land of hurt feelings, this is a card that should make it home.
It was a relief to learn that tomorrow's issue of the daily paper Klassekampen sports an official debunk of this misguided link, brought by my good friends over at Bifrost. An (automated) translation is available here.