Bagamoyo is a small town on the coast of Tanzania, an hours drive north of Dar. As the president's mother lives in Bagamoyo, the road is very good. We were going to learn that the government is rather person focused – but grim as this may seem to us, Tanzania is a comparably well-governed and stable corner in the area. On the airport our papers were checked six or seven times (in Oslo they were checked twice), witnessing that peaceful Tanzania is a place where many people want to be.
We stayed at a small, adorable gusethouse called Moyo mmoja (one heart), ten minutes from the beach at stroll speed -there is no hurrying at these latitudes. One of the bangalows we stayed in: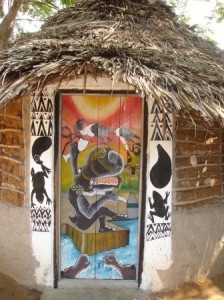 Do not let the clay walls and palm leaf roofing fool you -inside there is electricity, wc, and tiles in the bathroom.
A cornerstone of Bagamoyo is the arts college. We met many skilled performers, and brought variegated paintings home. On our first weekend there was a crafts fair where sister and I went havoc over handmade jewellery, kitchen utensils and body paint.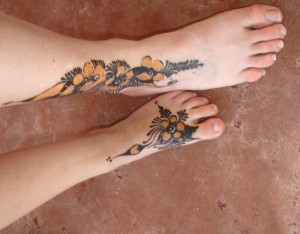 There was the obligatory safari (separate post), and we planned to go to Zanzibar, the beautiful island. But as soon as we settled a bit in Bagamoyo we realised there was no need to travel further as this is really a hidden treasure. Could Zanzibar be prettier than this?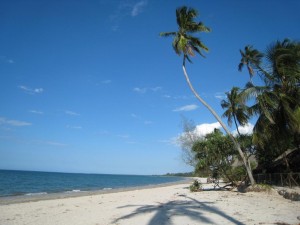 Doubt it. As you see, we had the endless beach but to ourselves. Mmmm.. Envy me!
On the last night there was a leaving party (for our hosts, but as we were leaving too we got our share). Drumming the night away: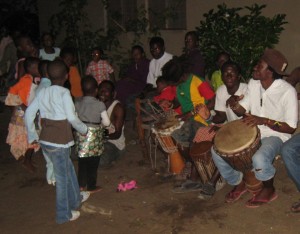 The dinner was fårikål (sheep-and-cabbage), an exotically Norwegian dish. I did feel bad for the fårikål as it had been baaing outside our window the night before, but really the livestock seemed content and happy. Chickens, goats and even cattle were roaming the streets freely, voluntarily coming back to their shelters for the night. Also they looked much sturdier than ours.
Transit in Amsterdam: 5 metres under sea level. The dikes are higher than they seem from the plane.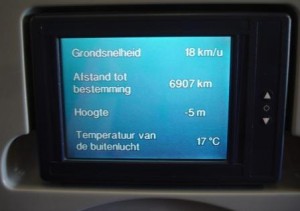 11 hours on a plane is not good for you, and the heat did not help. I tottered off the plane with gigantic swollen calves (known as the "old lady syndrome") and spent the rest of the day horizontally, legs high.
We found Oslo in a rare heat wave, much hotter than Tanzania!