I scored a trillion grown-up-points when I commissioned artwork. Here it is on the wall in my home office: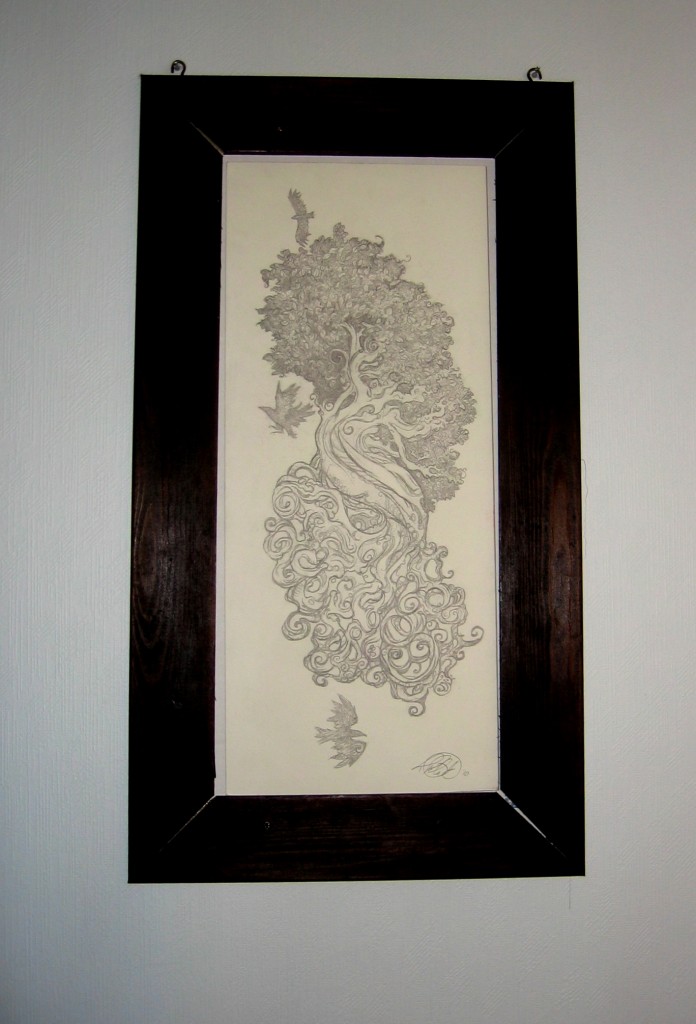 Whenever I get lost in thought, my eyes move from the screen and over to my perfect tree. I can't seem to get enough of this picture, tracing the lines over and over again.
Never mind the slight wryness of the frame, it's handcrafted too.
As with all good things, it is free on the Internet. I have already found it in at least 3 places online with varying degrees of credit (you are welcome to dig for them if you are feeling investigative, Google is your friend). Not sure if I mind – the copies will never come up to the original anyway.
The artist is Laura Siadak and can't be recommended enough. If your wall needs a piece of feminine, crooked beauty, head to her webpage fallenlights.net already.